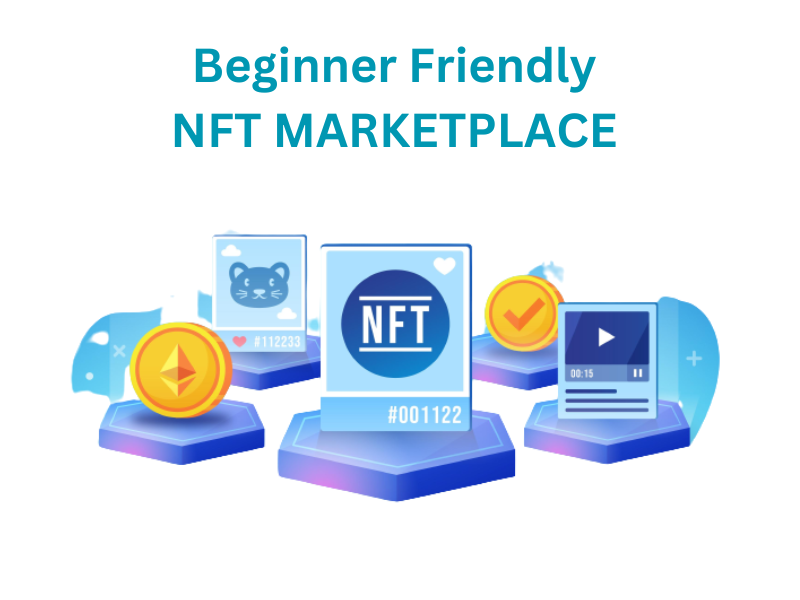 WHAT ARE NFTs ?
The unique digital assets known as NFTs, or not fungible tokens, are created on a market hidden behind a blockchain network. These NFTs stand for ownership of digital assets, including creative works like music, videos, and other media.
NFTs assist artists in finding new methods to monetise their works by allowing them to sell their original creations directly to customers without the risk of any fraudulent behaviour because each NFT is distinct and cannot be duplicated because it is powered by blockchain technology.

WHAT ARE NFT MARKETPLACE?
NFTs marketplaces are online locations where users can easily offer their NFTs or original artwork by uploading it. After that, end consumers must pay the listing price to purchase the NFTs using cryptocurrency.
These marketplaces are built on blockchain technology, which provides a secure, reliable and transparent environment for buying and selling digital assets.
Each marketplace has its own unique features and requirements for sellers and buyers, so it's important to do some research and find the one that's right for you. AT miniOrange we provide the best NFT marketplace experience with a lot of different features as compared to other marketplaces.

HOW MINIORANGE NFT MARKETPLACE IS BEGINNER FRIENDLY?
At miniOrange NFT Marketplace, you don't need to have extensive knowledge about blockchain and other technologies, you just need to have a basic knowledge and you are good to go. 
You also don't need to have any coding experience.

Steps to easily create your own NFT Marketplace at miniOrange
1. Creating an account: Create an account at miniOrange NFT Marketplace.

2. Your own cloud hosted NFT Marketplace: After creating an account we will host your marketplace in the cloud. You can set the subdomain of your cloud hosted NFT Marketplace and we will also provide the option for setting branding details of the cloud hosted marketplace.

3. Uploading NFTs in a click: You just have to upload an artwork, video or digital assets and it will get minted as an NFT on  a blockchain with your ownership. You can also set a name and description for your own minted NFT.

4. Listing NFTs: Once the NFTs are minted, you can list them for sale in your marketplace. Artists can set the listing price, royalties and other features according to their needs, for selling  their NFTs in their own configured Marketplace.

5. Support for various Blockchains: Our Marketplace supports various blockchain such as Ethereum, Polygon, Solana etc. We also have support for testnets such as Goerli testnet, Polygon's Mumbai testnet etc. We can also add support for various other Blockchain according to your needs at the earliest. Contact us for more support.

6. Support for various Crypto Wallets: Various crypto wallets such as Metamask, WalletConnect, Phantom, Coinbase etc.

7.  Other Features: We support Lazy Minting, Royalty feature and support for multiple collections.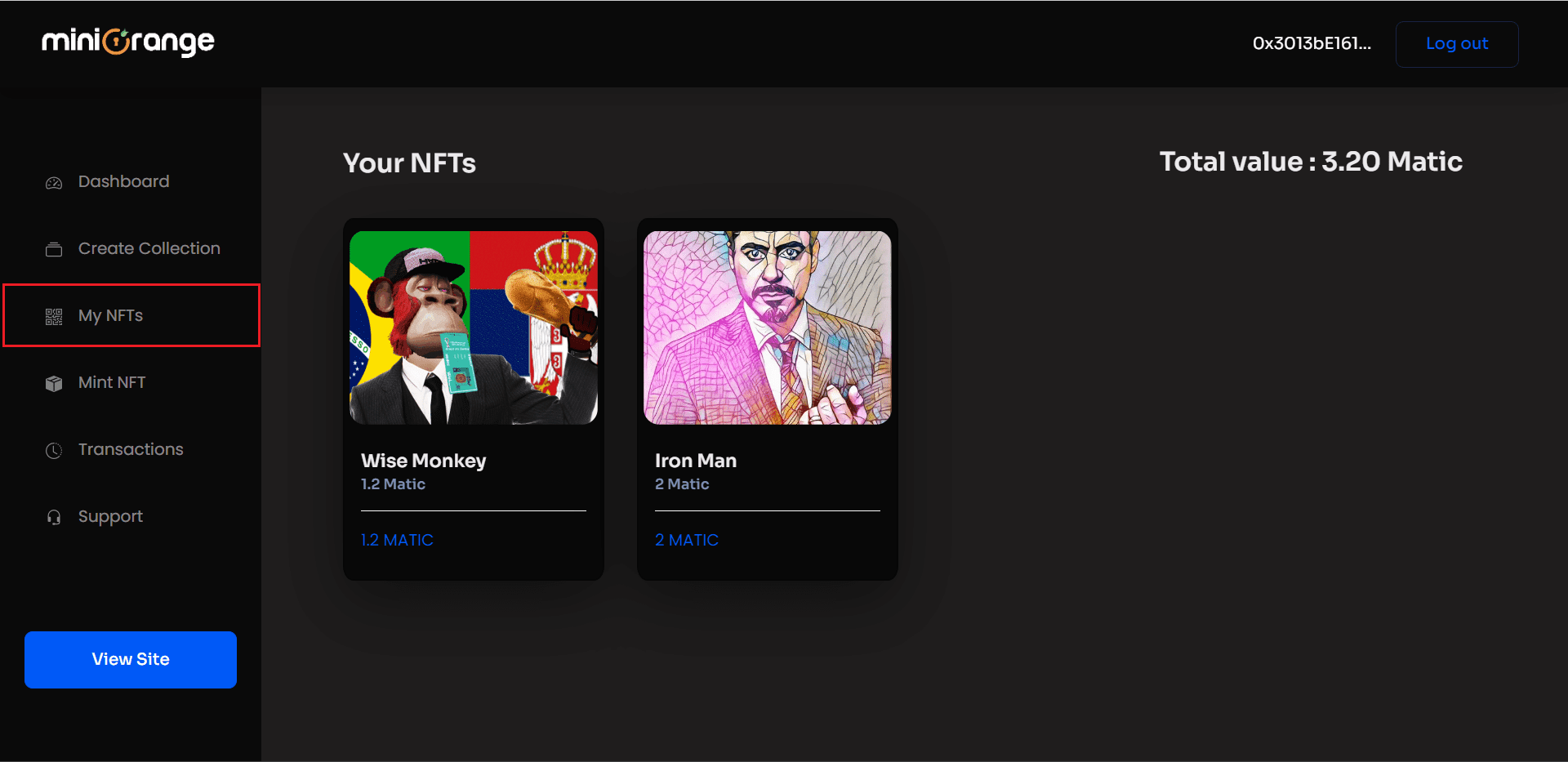 Conclusion
NFT marketplaces are an exciting new way for creators to monetize their digital content and for buyers to purchase unique and valuable digital assets. With a little research and some basic knowledge of blockchain technology, beginners can get started in the world of NFTs and start building their own collections.