Create your own NFT Marketplace without coding
Set up your own fast, easy, and cost-effective, fully functional whitelabel NFT marketplace that reflects your brand's unique style, values, and vision.
How it works?
Connect Wallet
The Marketplace allows users to connect crypto wallets such as Metamask, Walletconnect, Coinbase, etc to interact with the blockchain, easily buy, sell and manage their digital assets.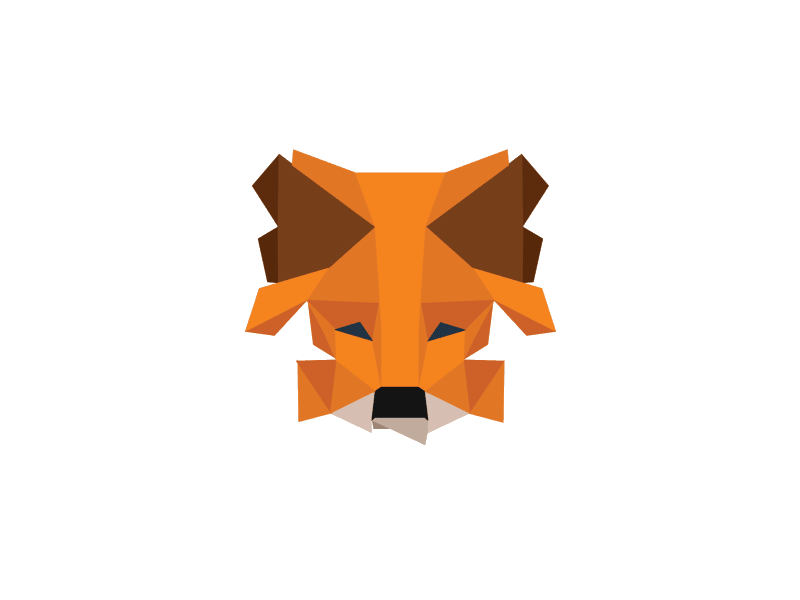 List your NFTs
Transform your content into a unique digital asset by converting it into an NFT, which can then be listed on a marketplace for interested buyers to purchase at a set price.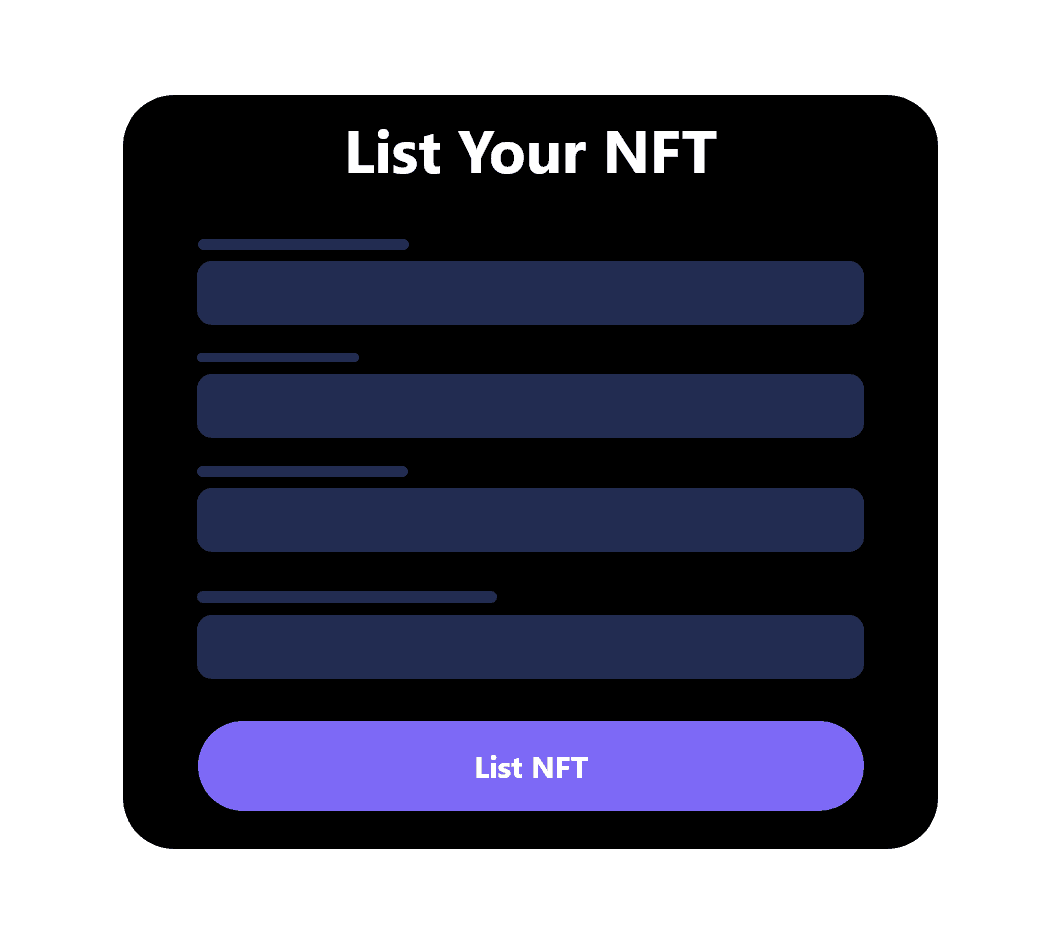 Buy and Sell NFTs
Buy and sell digital assets in a secure environment. As a seller, you can create an NFT using our user friendly platform. Once your NFT is created, you can set a price and list it for sale on your marketplace, where buyers can browse and purchase your creation.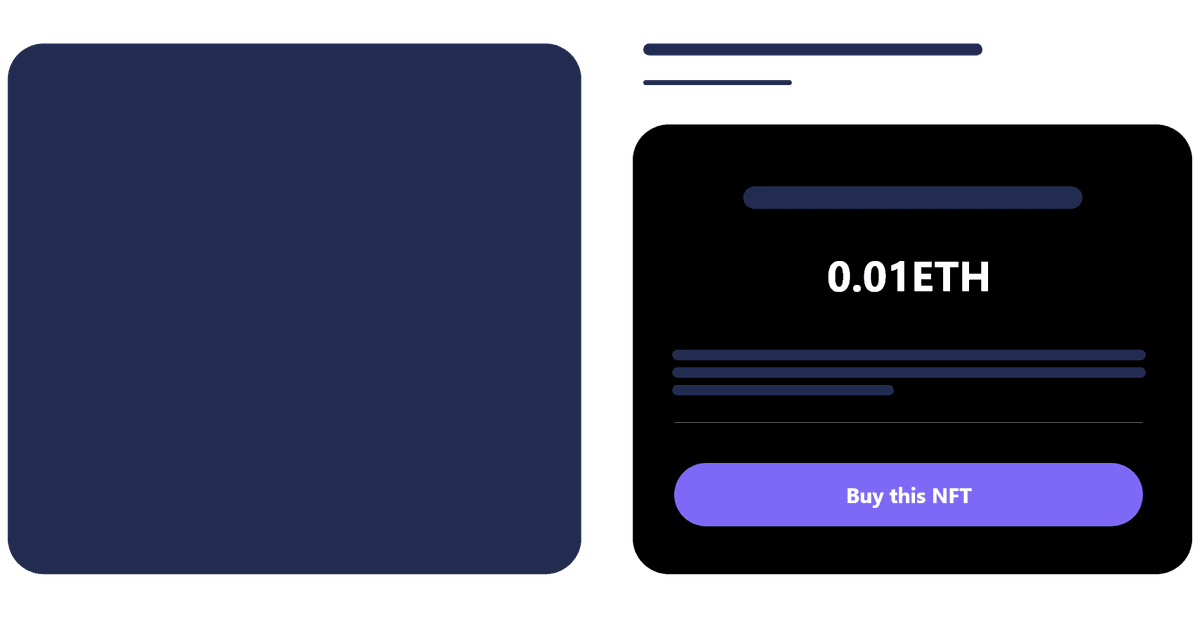 Need Customizations?
If you require additional features or customizations for your marketplace, please let us know. We are equipped to provide support for all blockchains and are open to discussing any modifications or enhancements that you may need.
Features
Admin Control
We offer user interactive admin dashboard to control your NFT Marketplace activities such as minting NFTs, Listing them for sale, gas free minting, role based minting rights, royalty programs, etc.
Minting
Create NFTs from photos, videos, music, blogs, and artwork to sell them on your own NFT marketplaces.
Buy and Sell
The NFT Marketplace provide's Buying and Selling of NFT's. It has a transparent pricing system that allows buyers to see the price of each NFT and compare it to similar assets. This helps buyers make informed decisions and ensures that sellers are pricing their assets fairly.
Gas Free Minting
Create non-fungible token (NFT) on a Blockchain without paying gas fees. It get minted and transfered to the buyers account whenever someone buys it and the gas fees for minting is paid by the buyer.
Royalty Programs
Royalty program is a way to provide ongoing compensation to the original creator of an NFT when it is resold on a marketplace. Create NFT once and get rewarded a percentage of selling price every time it gets traded.
Wallet integration
The NFT Marketplace allows user to connect hot crypto wallets such as Metamask, Walletconnect, Coinbase, Rainbow wallet etc to allow users to interact with blockchain and easily buy, sell and manage their digital assets.