Create your own NFT Marketplace without coding
Set up your own fast, easy, and cost-effective, fully functional whitelabel NFT marketplace that reflects your brand's unique style, values, and vision.
How it works?
Connect Wallet
The Marketplace allows users to connect crypto wallets such as Metamask, Walletconnect, Coinbase, etc to interact with the blockchain, easily buy, sell and manage their digital assets.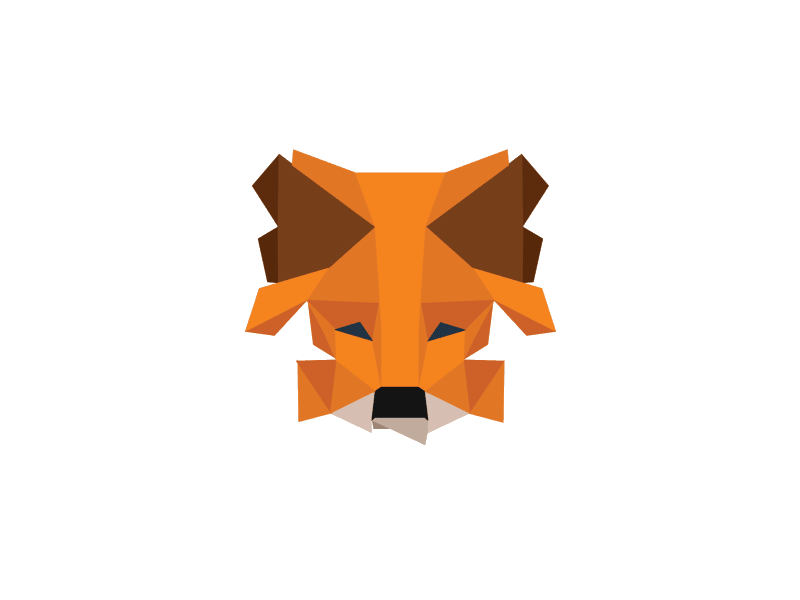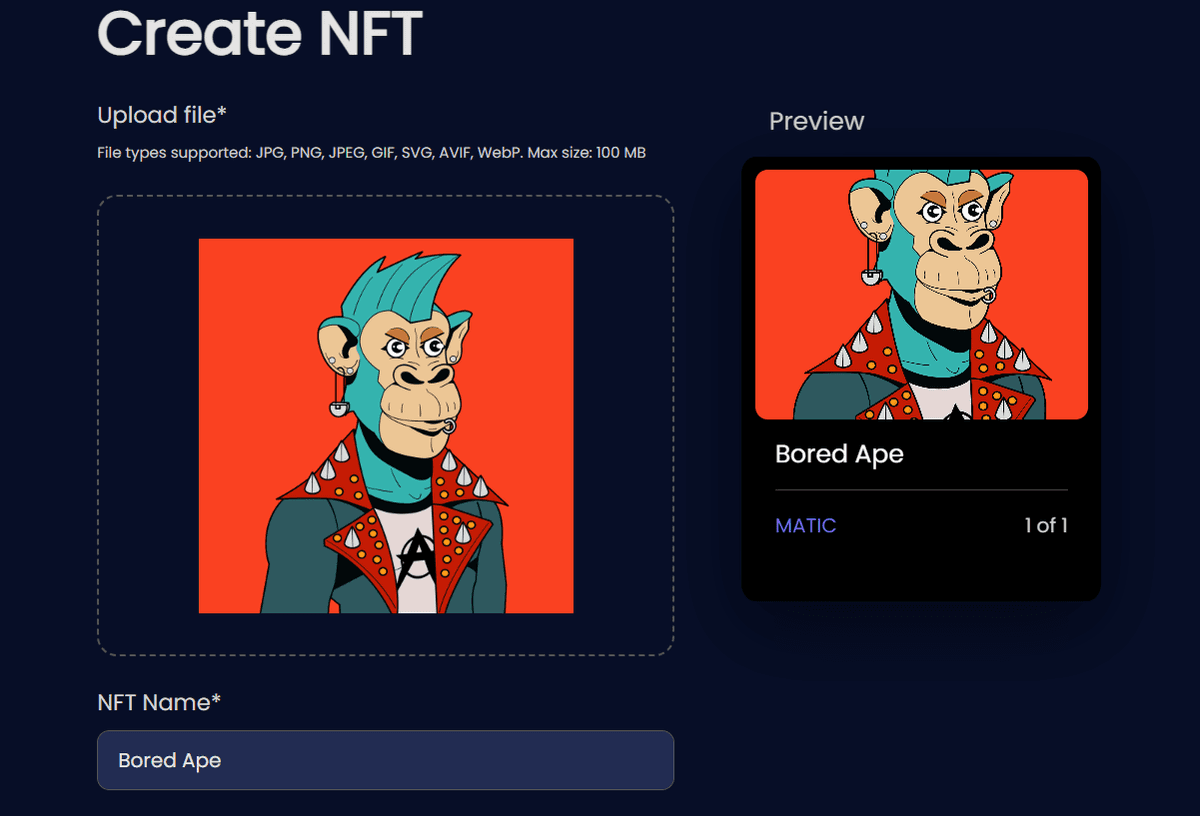 List your NFTs
Transform your content into a unique digital asset by converting it into an NFT, which can then be listed on a marketplace for interested buyers to purchase at a set price.
Buy and Sell NFTs
Buy and sell digital assets in a secure environment. As a seller, you can create an NFT using our user friendly platform. Once your NFT is created, you can set a price and list it for sale on your marketplace, where buyers can browse and purchase your creation.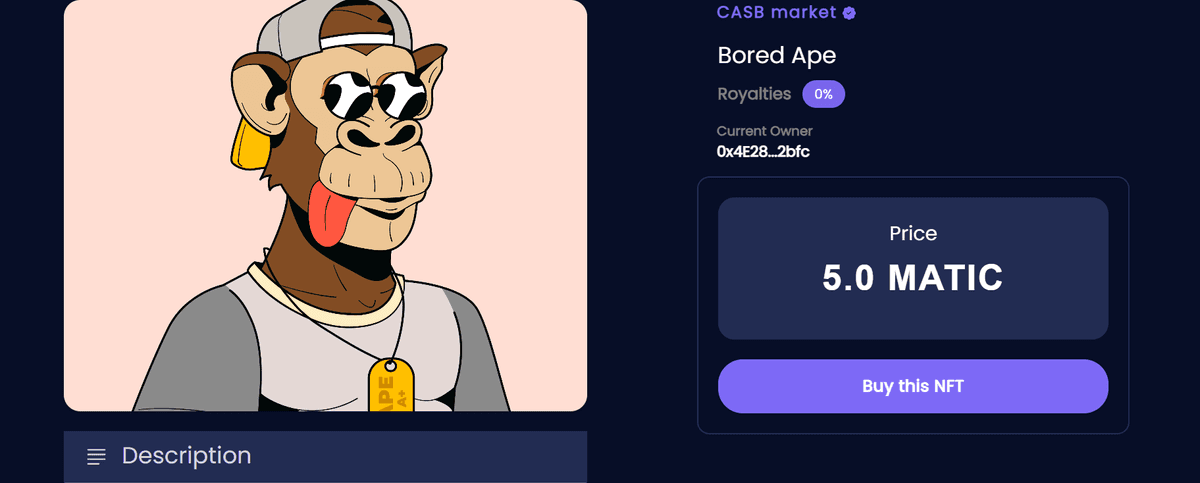 Need Customizations?
If you require additional features or customizations for your marketplace, please let us know. We are equipped to provide support for all blockchains and are open to discussing any modifications or enhancements that you may need.
Features
Admin Control
We offer user interactive admin dashboard to control your NFT Marketplace activities such as minting NFTs, Listing them for sale, gas free minting, role based minting rights, royalty programs, etc.
NFT Minting
Create NFTs from photos, videos, music, blogs, and artwork to sell them on your own NFT marketplaces.
Buy and Sell
The NFT Marketplace provides Buying and Selling of NFT's. It has a transparent pricing system that allows buyers to see the price of each NFT and compare it to similar assets. This helps buyers make informed decisions and ensures that sellers are pricing their assets fairly.
Gas Free Minting
Create non-fungible token (NFT) on a Blockchain without paying gas fees. It gets minted and transferred to the buyer's account whenever someone buys it and the gas fees for minting is paid by the buyer.
Royalty Programs
Royalty program is a way to provide ongoing compensation to the original creator of an NFT when it is resold on a marketplace. Create NFT once and get rewarded a percentage of selling price every time it gets traded.
Wallet integration
The NFT Marketplace allows users to connect hot crypto wallets such as Metamask, Walletconnect, Coinbase, Rainbow wallet etc to allow users to interact with blockchain and easily buy, sell and manage their digital assets.
Import NFTs/Collections
With this feature it is possible to import NFT's from any other on-chain marketplace. If the user owns a smart contract and his NFT's are already minted, he can easily access this feature.
Branding
miniOrange allows its users to tap into a large and active user base through branding which would eventually expand their reach and potential audience.
Pricing
STANDARD
$

19
Per Month
---
10 Collections
1000 NFTs
Royalty Programs
Connect using mobile: ios/android
Import NFT's from other marketplace/collection
PREMIUM
$

49
Per Month
---
Unlimited Collections
Unlimited NFTs
ERC-1155 support
NFT bidding/auction
Multiple NFT Collection
CUSTOME REQUIREMENTS
Feeling a bit lost in your search? No worries, we're here to create it just for you!
$

60
Onwards
---
Custom Development
Dedicated Software manager
Priority Support
And as more as you need
Know More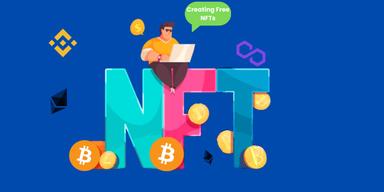 How to create NFT for free
To Perform Transaction on the blockchain network. Creators mush pay gas fees, to solve that problem a method Lazy minting as emerged offering a way to mint NFTs for Free.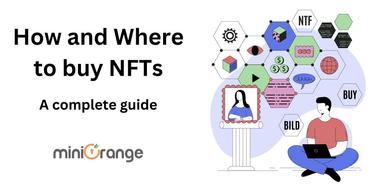 How and where to buy NFTs
Looking to dive into the exciting world of NFTs? Learn how to buy, trade, and explore the realm of digital collectibles in this blog.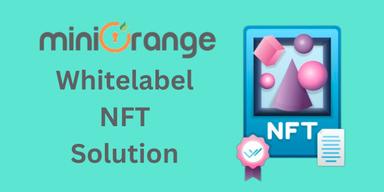 Knowing the advantages of a White Label NFT solution
A Whitelabel NFT Solution is a system that allows companies and businesses to create, manage, and trade their own digital assets on the blockchain.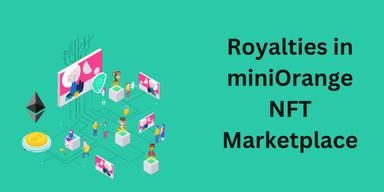 Royalty in the NFT Marketplace : Everything you need to know
Artists can earn royalties on additional sales of their NFTs through the miniOrange NFT Marketplace. When NFTs are resold or exchanged on the platform, a percentage of the sale price is automatically sent to the artist's digital wallet.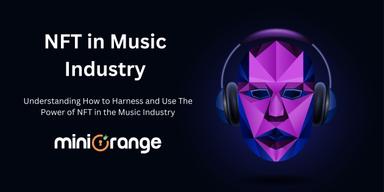 Music NFTs and Tokenization: The intersection of token and NFTs
The use of NFTs, or non-fungible tokens, is growing significantly in the music business. Music NFTs give musicians direct access to fans who buy their tokens using cryptocurrencies, allowing them to monetize their work in previously unheard-of ways.